MYT Shutters
Plantation shutters Brisbane
Are you looking for high quality plantation shutters in Brisbane? Discover our products at an MYT dealer in your area. MYT Shutters combine functionality with beautiful design and the highest quality. Read all about our plantation shutters in Brisbane below.
Find out more
Quality and design
Discover our high quality plantation shutters in Brisbane
For more than 16 years we have been combining craftsmanship with design in the production of plantation shutters in Brisbane. Our 100% focus on high quality shutters enables us to innovate and guarantee quality; from advice, production to installation.
We are the shutter specialists as we only specialise and offer one product. We hold over 27 patents and we continue to innovate our products and manufacturing techniques to become the most sustainable shutter manufacturer in the world offering top quality every single time. Feel free to contact us for more information about our plantation shutters in Brisbane!
Download your brochure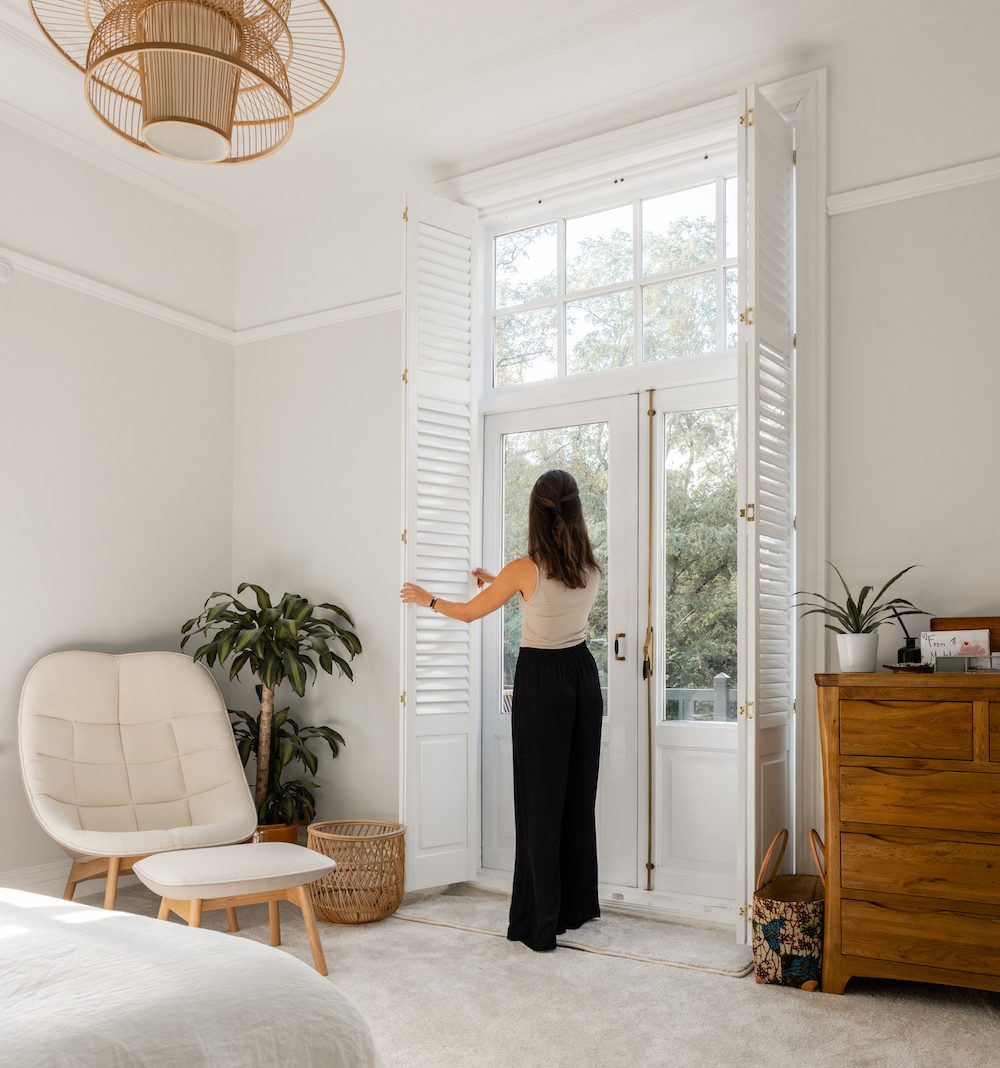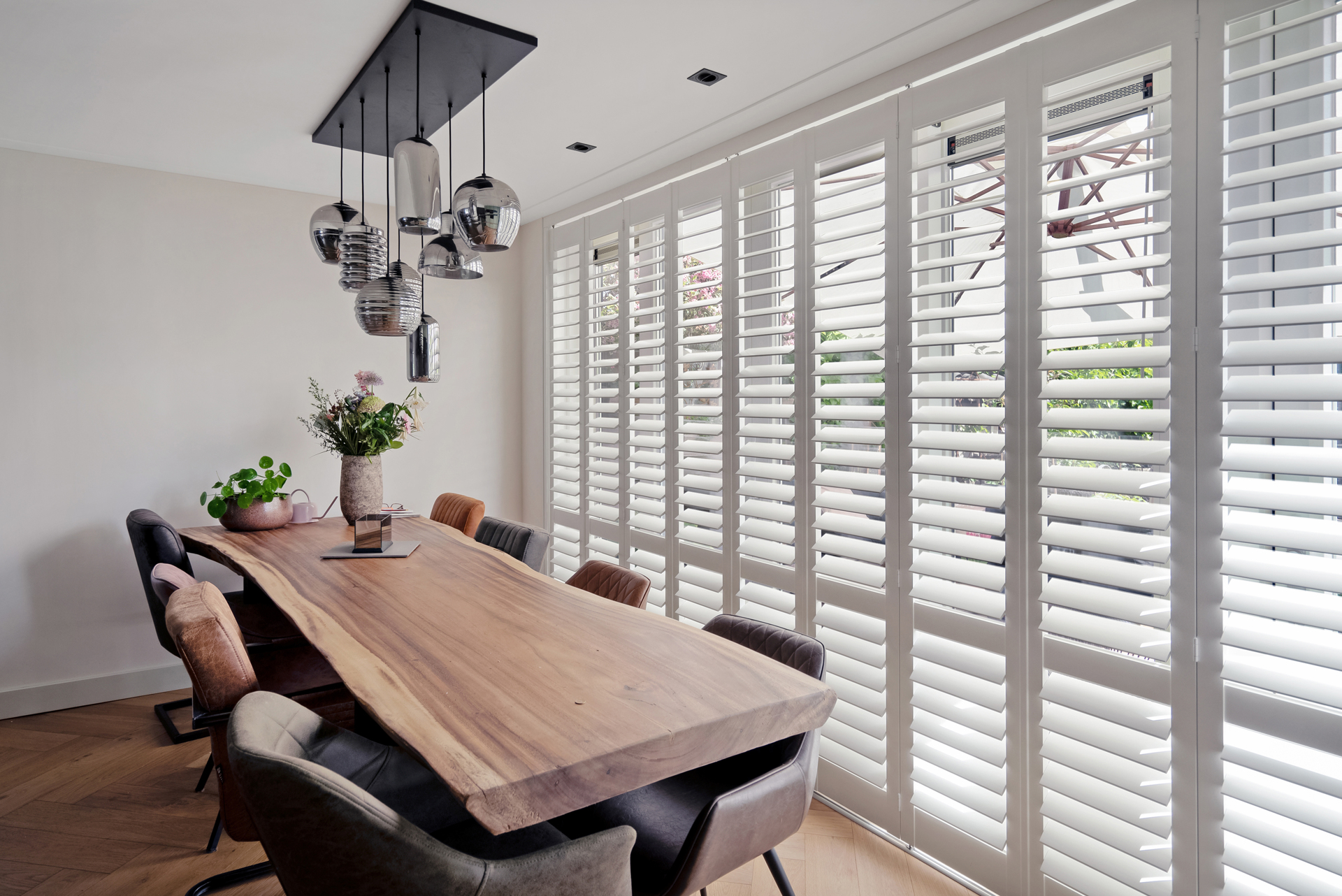 Choose your favourite
Window shutters in different materials
Experience the versatility and style of window shutters for your Brisbane home. Available in a range of materials including timber, polymer and aluminum. Each material offers distinct benefits that cater to different preferences and requirements.
Our timber shutters exude natural elegance and warmth, providing a classic look that suits almost all interior designs while offering excellent insulation and acoustic properties.
Our polymer shutters are visually indistinguishable from wood and are made from virgin polymer with a patented aluminium core making them very durable. A perfect low-maintenance option suitable for busy households.
Our aluminium shutters have a modern aesthetic and a scratch resistant powder coat which can weather any storm. A perfect choice for any outdoor situation!
Looking for window shutters in your home? There is always a suitable MYT Shutters solution for any situation. Next to Brisbane we have years of experience with plantation shutters in Sydney, Melbourne and other parts of Australia.
Find out more
Custom made
The benefits of our plantation shutters
Discover the exceptional benefits that our plantation shutters bring to the different living spaces of your home in Brisbane. These versatile window coverings seamlessly blend timeless elegance with practical functionality, offering a range of advantages that enhance both your home's aesthetics and your daily comfort. Examples of these benefits include:
Insulation of your home;
Sustainable window covering solution;
Lasts a lifetime;
Durable and easy to maintain;
Suitable for people with asthma;
Easy to operate;
Safe for children and pets;
Control light, privacy and airflow simultaneously.
Download brochure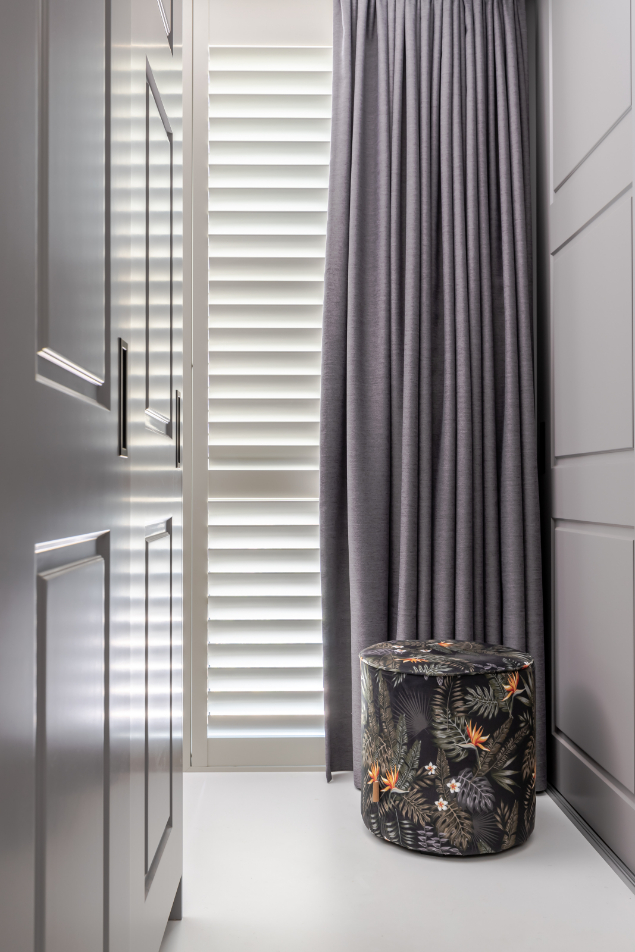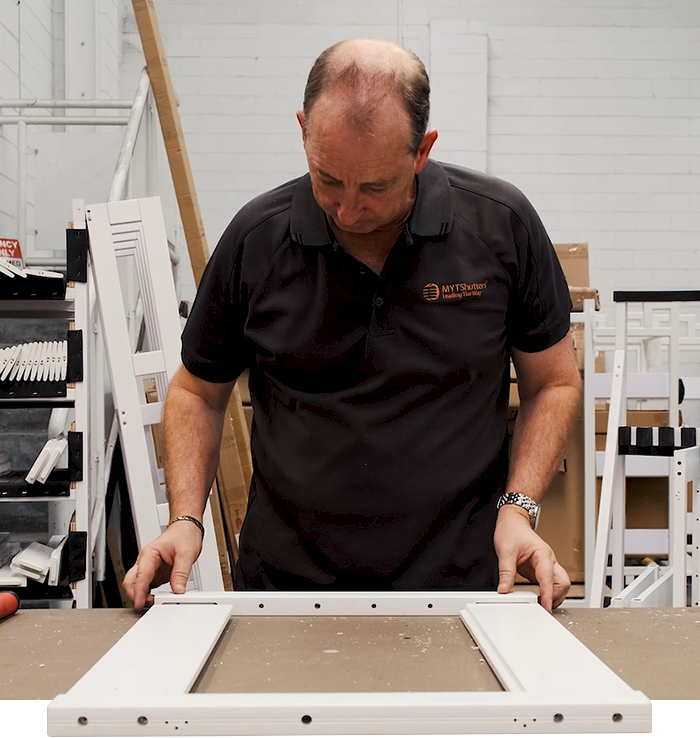 MYT Going Green
The sustainable window covering solution
Crafted with meticulous attention to detail, our plantation shutters in Brisbane provide superior insulation, helping to regulate indoor temperatures by keeping unwanted heat out during the summer and retaining warmth during the winter. Their adjustable blades offer precise control over natural light and privacy, allowing you to create the perfect ambiance for any occasion.
Beyond their practicality, our products are designed to effortlessly complement any interior style, adding a touch of sophistication to every room. And last but not least, our products last a lifetime and are produced sustainably. Read more about what we are doing to become the most sustainable shutter manufacturer in the world.
More about Sustainability
For every room of your home
Interior and exterior shutters in Brisbane
Enhance both the aesthetics and functionality of every room in your home in Brisbane with the timeless appeal of shutters. These versatile window coverings seamlessly blend with various interior styles while offering precise control over light and privacy. Whether adorning the living room, the cosy bedroom, or even the modern kitchen, our products provide a sophisticated solution that complements any decor.
At MYT we offer a diverse selection of both interior and exterior shutters in Brisbane to transform your living spaces and elevate your home's curb appeal. Our interior window coverings bring a touch of refinement to your rooms, allowing you to control light and privacy while enhancing the aesthetics of your décor. All available materials are suitable for interior use.
Meanwhile in Brisbane, our exterior plantation shutters provide a harmonious blend of style and protection, adding character to your home's façade while offering shielding from the elements. For outdoor use we would recommend the MYT aluminium products.
Find a dealer near you to discover all options for your new plantation shutters in Brsibane.
Contact us