Motorised solutions
Electric shutters
MYT Shutters have developed its very own next generation motorised control solution for our plantation shutters, which offers a new level of convenience that traditional shutters can't compete with. Remote controlled electric shutters ensure you always have the perfect blade position in the palm of your hand.
Free Brochure
Added value for your home
Electric shutters for inside
Elevate the interior of your home to the next level with our motorised timber shutters. Operate a single panel or a whole room full of shutters at the same time with our MYT remote control. With connection via our patented Supatilt, the invisible tilt mechanism, it enables you to control up to 23 blades on only 1 motor, unlike anything seen before in the market. The motor is integrated into the back of the shutter panel, out of sight, and makes changing the angles of your louvres effortless. Transform your home and your life with the remote controlled electric shutters for inside.
All blade sizes possible
Remote control operation
Safety rebound function for child and pet safety
Full dual closure blades
Blades can be moved manually or with remote control
Pre-programmed angles available
Battery powered motor with recharge port
Also available for shaped panels (with a vertical side stile)
Contact us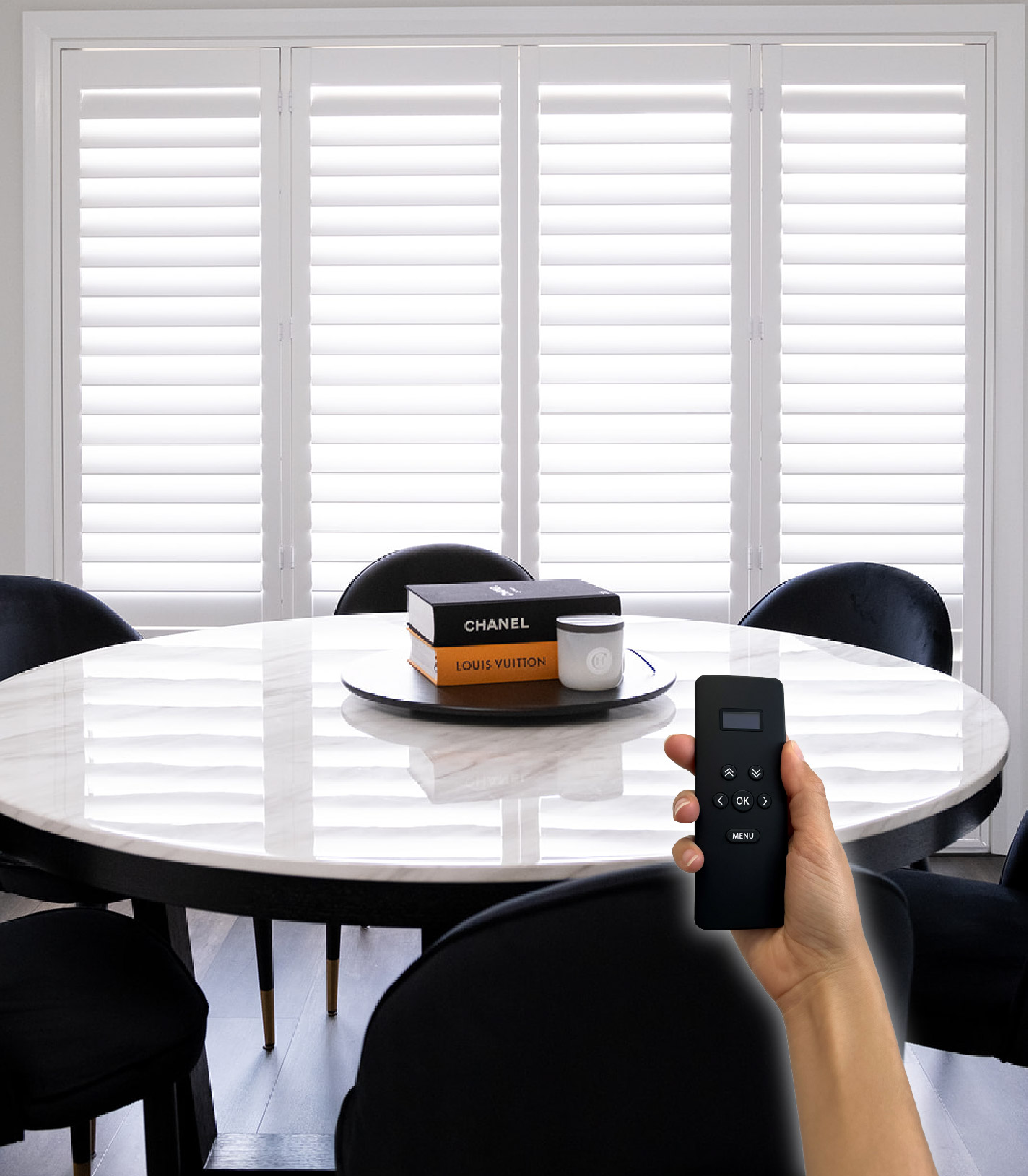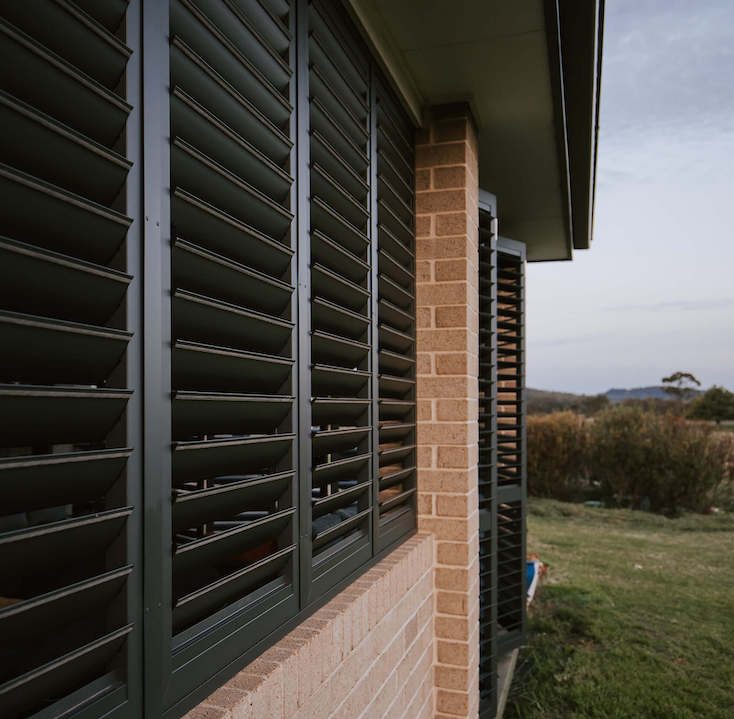 Effortless control
External electric shutters
Home automation for your exterior is also possible with our electric shutters for outside. The motor is attached on the back of the shutter panel and operates the blades via a connecting rod attached to the end of the blades. Effortless and smooth blade control through remote control or control hub lets you set the perfect angle with the touch of a button. MYT's Aluminium shutters are made of the high grade T5 grade Aluminium and are coated with a superior scratch and weather resistant powder coat.
Our external electric shutters are made to withstand the Australian sun, weather any storm and last a lifetime.
Free Brochure
Home automation
Motorised shutters for outside
MYT's external electric shutters are built to last and remote control operated. Now available in vertical louvres to really set yourself apart from the rest.
Motorised aluminium shutters for outside
Horizontal and Vertical aluminium shutters
Wired 24V motor with remote control or control hub
89 S Blade or 130mm elliptical blade
Easy to program and group panels together
Blades can be moved manually or with remote control
Multiple pre-programmed angles
Also available for shaped panels (with a vertical side stile)
Interested in motorised shutters for your home? Contact us now so we can put you in touch with one of our MYT specialists!
Contact us now