MYT Shutters
Aluminium Shutters
The most robust shutter in our range, our Aluminium shutters are the ultimate choice for your exterior. Able to withstand the Australian weather, without compromising on elegance or functionality. Made from the highest quality T5 grade aluminium with a MYT formulated powder coating which is scratch and weather resistant. What is not to love about our Aluminium shutters?
Contact us
Own manufacturing
MYT's Aluminium shutters
Did you know we manufacture all our shutters in our own factory? This gives us an edge. We get to innovate on a regular basis and develop new products and features, leading the way in the shutter industry.
Safe to say our latest developments for our Aluminium shutters have blown us away.
The new Aluminium Slimline shutter with mitred corners for a sleeker design than before
S blade with soft Mohair closing means you can slam the shutter blades closed without it making a sound
The Blade lock to set and forget the blades at a certain angle
The 130mm blade for a more modern and industrial look, and less obstructed view
Patented Supatilt meaning no visible bars or rods for operating the blades
Comes in 5 special shapes
Door handles and locks are available for added safety
Request brochure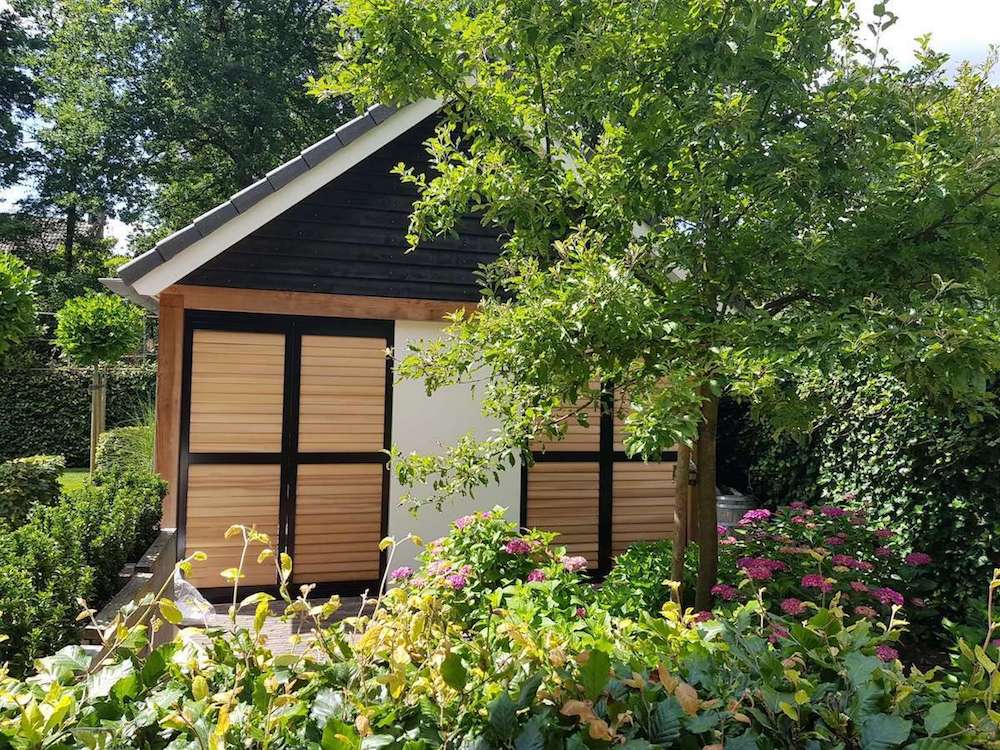 Our products
Industrial, elegant and sustainable
Aluminium shutters have become very popular amongst businesses and homeowners alike. These sturdy shutters for outside offer light, privacy and air control and are also great for added safety. Whether they adorn the outside of your business, home or your patio we have the most elegant solutions for the exterior.
At MYT Shutters we are innovating every day to ensure our shutters are manufactured in the most sustainable and responsible way. Did you know that we recycle 100% of our cut offs, filter and reuse water and even have sustainable packaging? To learn more about our efforts to become more sustainable visit our page here.
More about Sustainability
Design meets function
Aluminium plantation shutters
How your Aluminium plantation shutters look is of course very important, but not more important than how they function and operate. Because shutters are fixed to the house or to the patio or veranda, it is important to make sure you still have full functionality over the air and light control. 
Our options
Choose the perfect system
Aluminium shutters can be installed with several different systems depending on the function and type of window or situation.
Hinged: opens just like a door or traditional window would
Sliding: one panel slides in front of the other
Bifold: two panels connected by hinges folds open
Fixed: a panel which does not open
Wall mounting bracket: to add distance from the wall or window to the shutter
Request brochure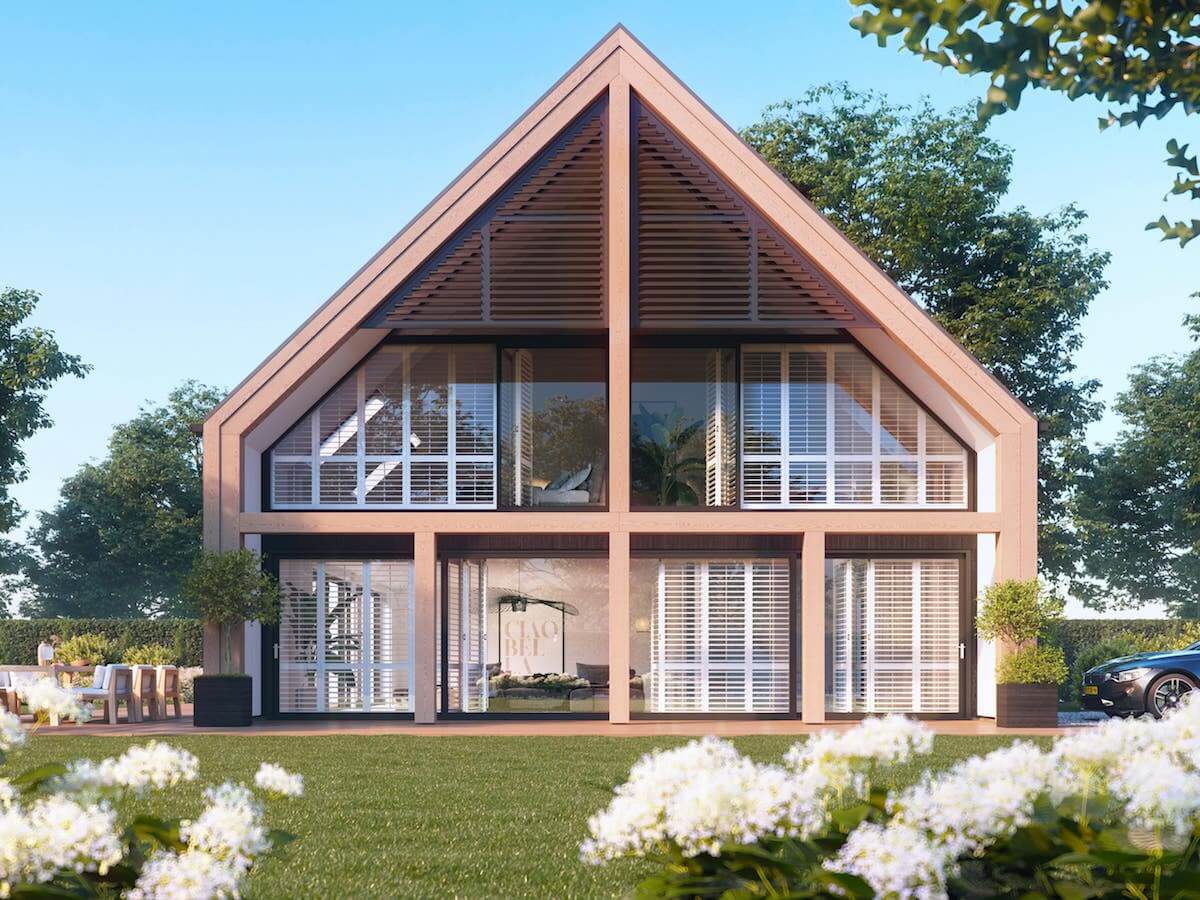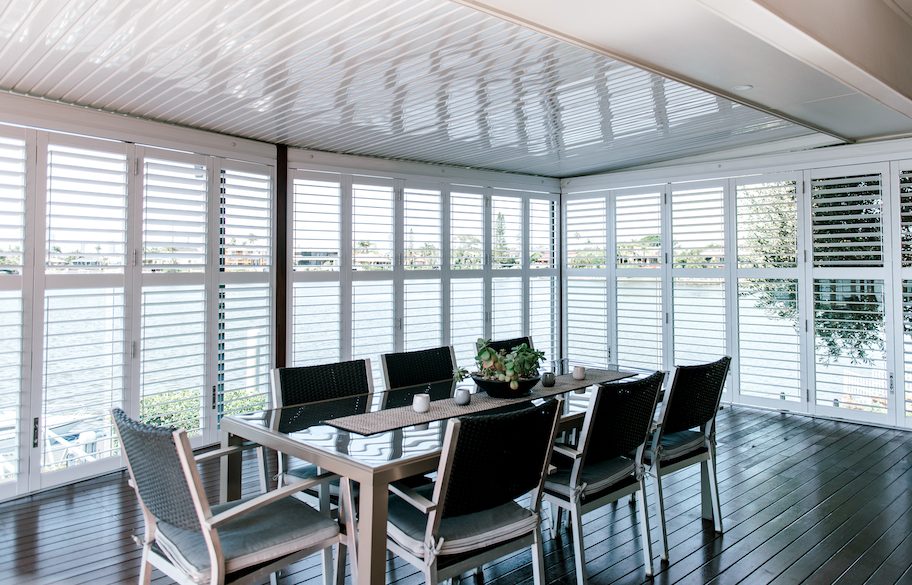 Color options
Scratch resistant
Our MYT formulated powder coating is durable and scratch resistant and comes in five trendy colours. Custom colours are available on request.
Pearl white
Surf mist (white)
Anotec grey (light grey)
Monument grey (dark grey)
Black
Contact us
Need advice?
MYT's Aluminium Shutters
Finding the perfect shutter solution for your exterior can seem like a daunting task. Luckily all our MYT specialists have been hand picked and can offer your custom and expert advice. Curious about the different systems, colours and design options for your Aluminium shutters? Find a dealer in your area and have them advise you on all the possibilities.
Find out more