Premium Quality
Living room shutters
Living room shutters are the best option for any window as they are elegant yet functional. Created to suit any living room interior design style, whether you have a modern, classic, contemporary or an industrial style living room. Regulate the level of light, privacy and airflow in your living room with ease, bringing the perfect ambiance to your living space with plantation shutters.
Contact us
Match with your style
Living room plantation shutters
For plantation shutters in your living room we advise going with Timber or Polymer shutters. If you want more options in terms of colour, finish or shaped shutters then we advise going for Timber shutters. Whether you choose a painted or stained finish, the plantation shutters will enhance the natural characteristics of your space. Your living room is where the fun happens, whether to relax with friends or have family over for dinner. That's why having full control over the light and airflow of your living area is so important.
Our Shutter Collection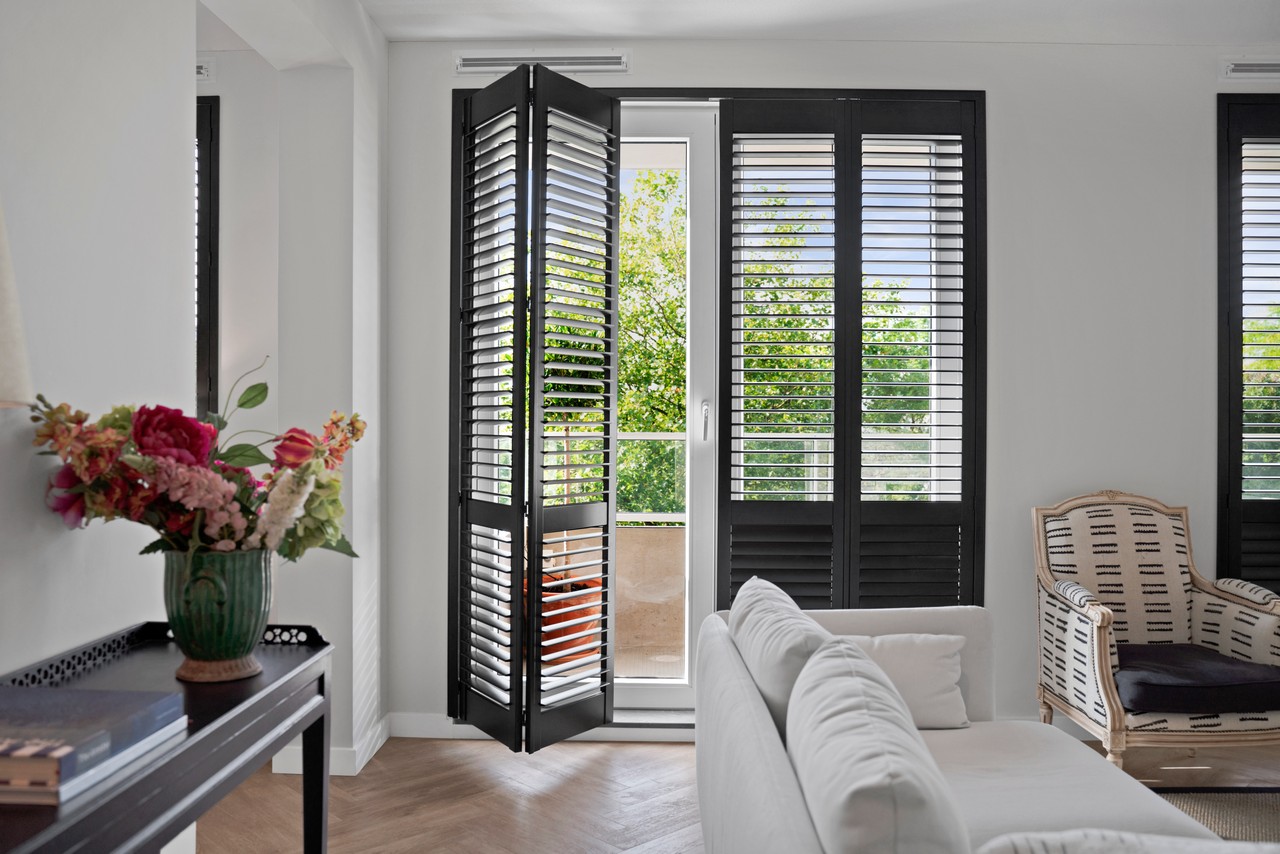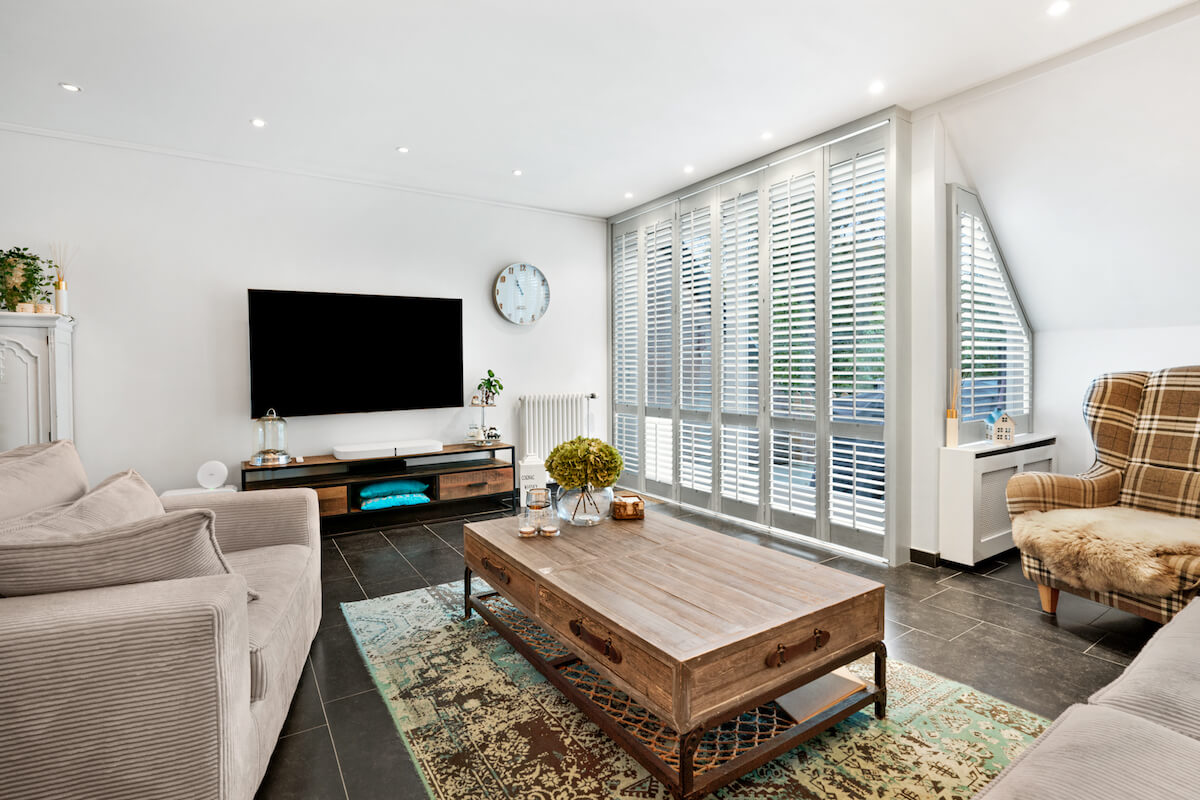 All benefits of
Having shutters in your living room
Besides being great to look at, having plantation shutters installed in your living room is also very practical. To name a few:
Great at regulating light, privacy and airflow at the same time
The most sustainable window covering option on the market
Available in many different styles, colours and systems
Highest quality, water based paint finish
Made from premium sustainable materials from our
Timber and Polymer range
Easy to maintain and clean
No loose parts so safe for the whole family
Lasts a lifetime
Request brochure
Family friendly
Safe and Sustainable
Window shutters are the most sustainable window covering option out there. With their insulating properties and dual closure feature, plantation shutters can close off completely to the top or bottom. Regulate the airflow in your living room by either circulating warm air out in summer by tilting the blades up, or keep circulating warm air inside in winter by tilting the blades down. In addition, living room plantation shutters lend great acoustic qualities to any room.
At MYT Shutters we are innovating every day to ensure our living room shutters are manufactured in the most responsible way. Did you know that we recycle 100% of our cut offs, filter and reuse water and even have sustainable packaging? To learn more about our efforts to become more sustainable visit our page here.
Find out more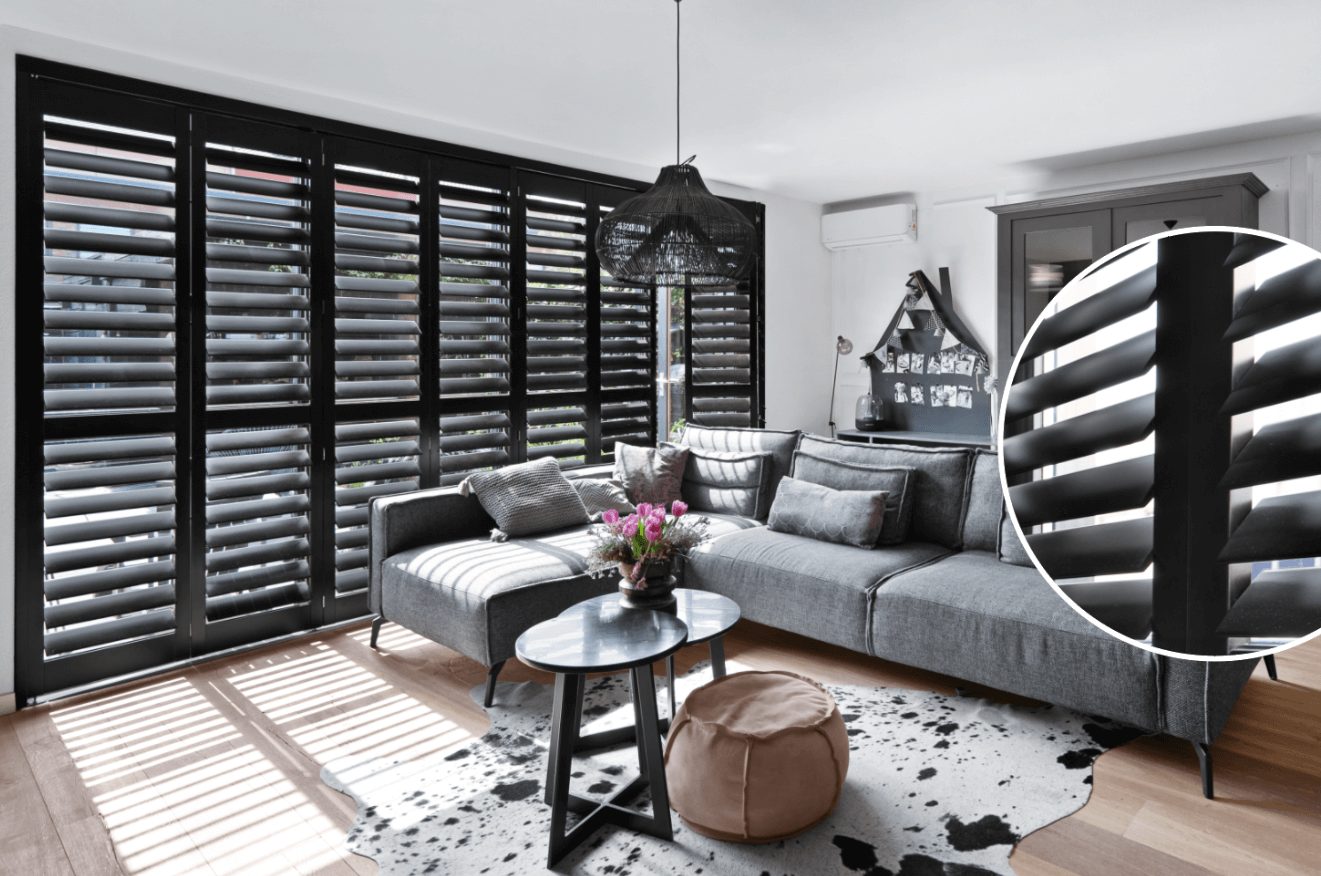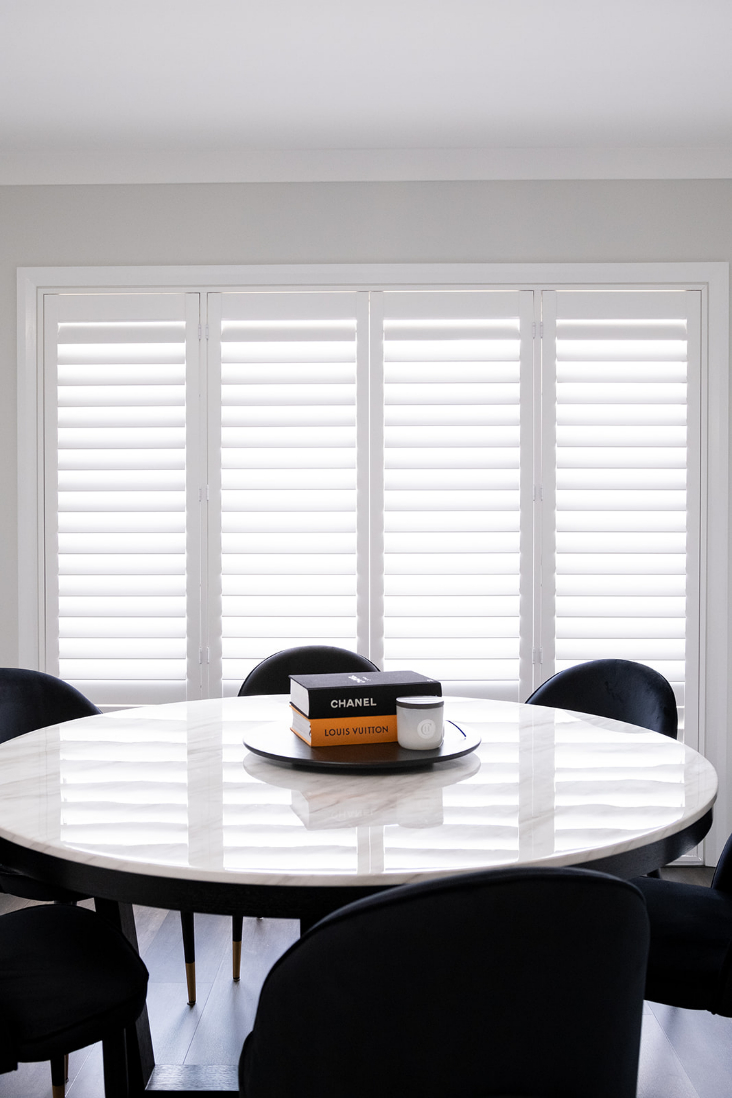 Need advice?
MYT's living room shutters
Finding the perfect shutter solution for your living room can seem like a big task. Luckily all our MYT specialists have been hand picked and can offer your custom and expert advice. Curious about the different systems, colours and design options for your living room shutters? Find a dealer in your area and have them advise you on all the possibilities.
Request brochure