Premium Quality
Kitchen Shutters
The kitchen is the heart of the house, the centerpoint where friends and family gather. Whether you're an avid cook or not, the window covering you choose for your kitchen must be practical and easy to maintain. Shutters in the kitchen are an excellent choice as they come in many different shapes, styles and sizes, regulate the airflow and are easy to clean. What's not to love?
Contact us
The smartest choice
Shutters in the kitchen
Depending on the location of your windows we would advise either Timber or Polymer shutters for the kitchen. Whether you have large sliding doors which lead out to the patio or a smaller window, we offer all possible solutions for your kitchen. Cooking with many aromatics? Open the window or door and tilt the shutter blades so that the air can escape out and fresh air circulates in, while maintaining your privacy. Our shutters are custom made to fit your kitchen window perfectly and can be made to suit mostly any window type or interior design style.
Request brochure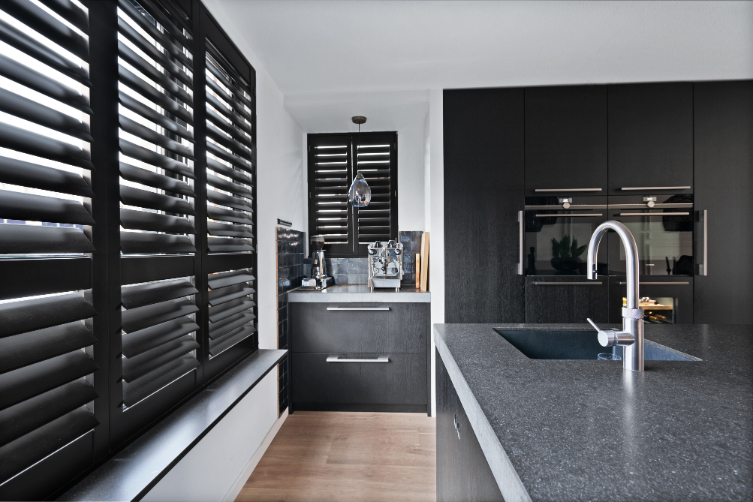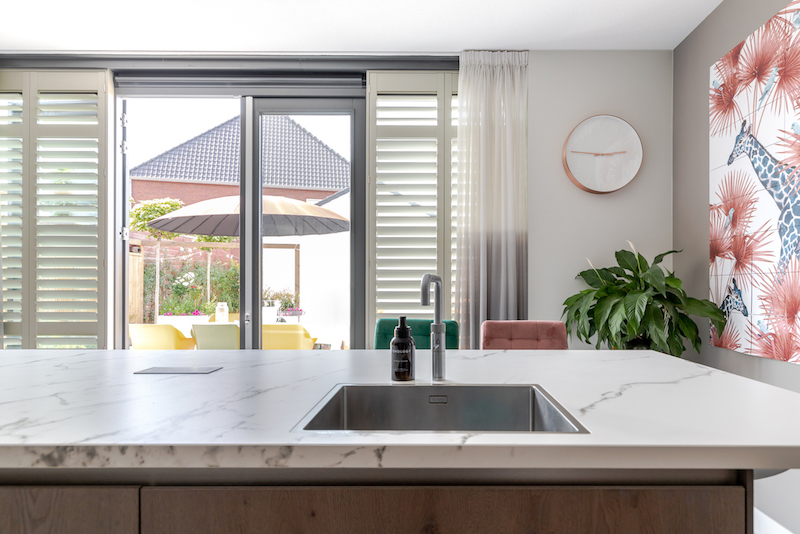 Our solution
Splash proof shutters for your kitchen
Is your window situated right by your sink or tap? Then we would advise our Polymer shutters for your window. Our pvc shutters are splash proof and do not warp or bow when exposed to moisture or temperature change and are easy to clean and uphold.
Resistant to moisture and humidity
Resistant to temperature change
Splash proof
Great for ventilation and privacy control
Will not bow or warp
Easy to clean and maintain
Contact us
A responsible choice
Safe and Sustainable
Shutters are the most sustainable window covering option out there. With their insulating properties and dual closure feature, shutters can close off completely to the top or bottom. Need fresh air in your kitchen? Regulate the airflow in by either circulating warm air out when the kitchen is being used to full capacity by tilting the blades up, or keep warm air inside by tilting the blades down. Full control over light and privacy in addition to the airflow. Shutters in the kitchen are the perfect solution for any home.
At MYT Shutters we are innovating every day to ensure our kitchen shutters are manufactured in the most responsible way. Did you know that we recycle 100% of our cut offs, filter and reuse water and even have sustainable packaging? To learn more about our efforts to become more sustainable visit our page here.
Find out more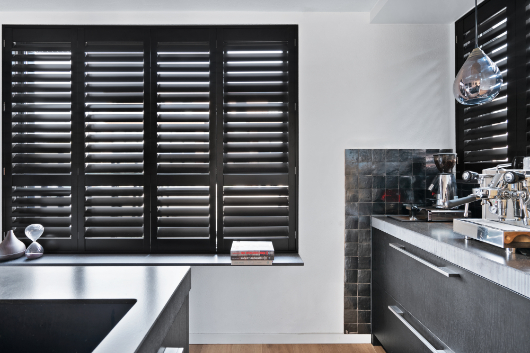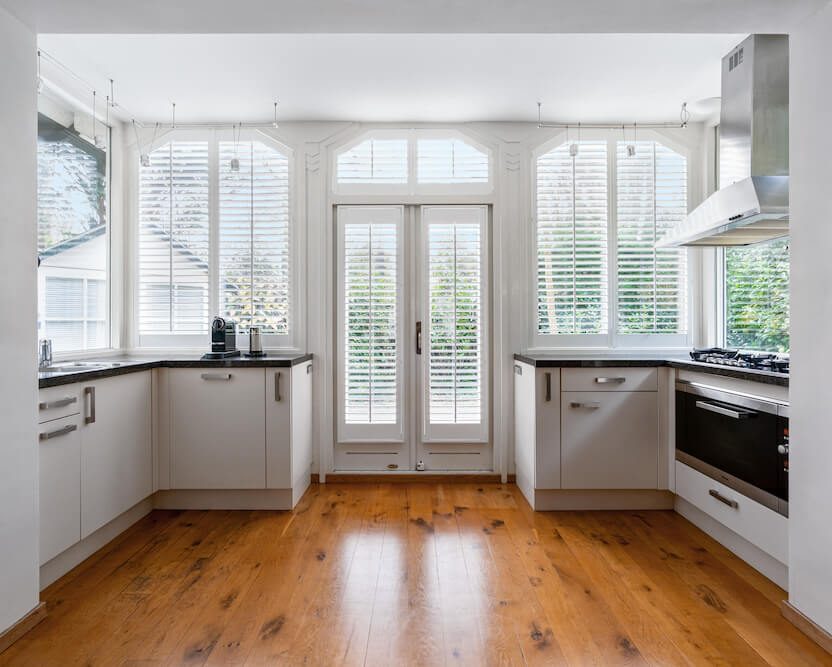 Need advice?
Choose our kitchen window shutters
Finding the perfect shutter solution for your kitchen can seem like a big task. Luckily all our MYT specialists have been hand picked and can offer your custom and expert advice. Curious about the different systems, colours and design options for your kitchen shutters? Find a dealer in your area and have them advise you on all the possibilities.
Request brochure