Premium Quality
Special Shaped Shutters
Special shaped window shutters are the perfect window covering solution for those special shaped windows. Whether you have a round, arched, oval, triangle, or angled window; at MYT Shutters we can cater to almost any size or special shape window. The custom made frame will follow the contours of the window and the shutters will accentuate the special shape while giving you full control over light, privacy and airflow.
Contact us
Good covering solution
Benefits of special shaped shutters
Special shaped windows can make it tricky to find a good window covering solution for. Luckily all shutters are custom made, and rounded, arched or angled windows are no problem.
Custom made from the highest quality
Timber
Window remains fully functional
Available in many different styles and colours
Expertly measured and installed for you
Quality to last a lifetime
Request brochure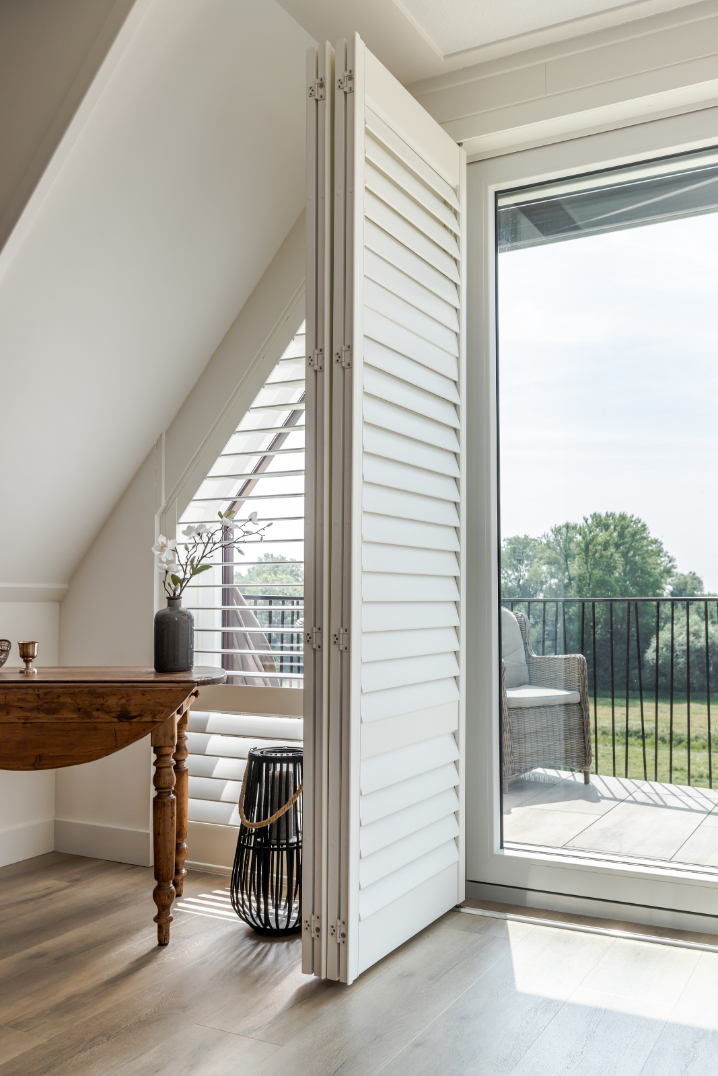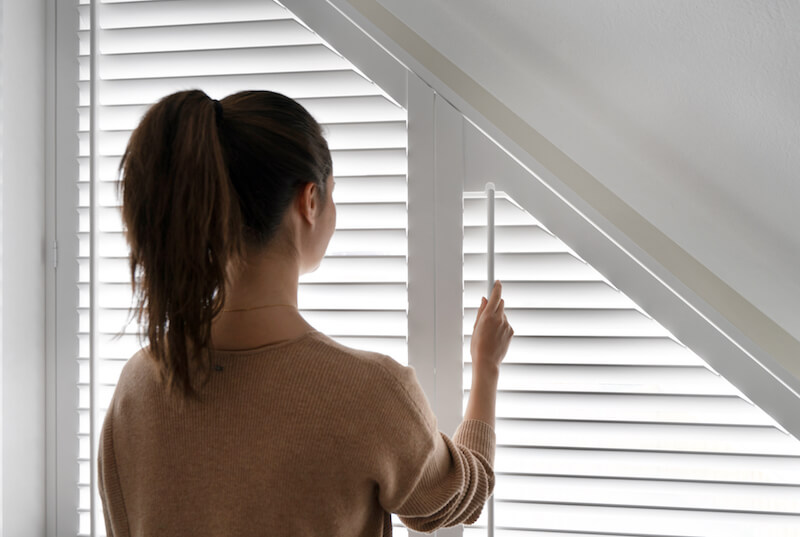 The responsible choice
Special shaped, sustainable shutters
At MYT Shutters we are innovating every day to ensure our special shaped shutters are manufactured in the most responsible way. Did you know that we recycle 100% of our cut offs, filter and reuse water and even have sustainable packaging? To learn more about our efforts to become more sustainable visit our page below.
Shutters are also the most sustainable window covering option compared to others. With their insulating properties and dual closure feature, shutters can close off completely to the top or bottom, with the exception of some special shapes depending on how the blades sit in the frame. For the best personal advice for your special shaped window, consult an MYT specialist.
Find out more
Need advice?
MYT's Shutters for special shaped windows
Finding the perfect shutter solution for your kitchen can seem like a big task. Luckily all our MYT specialists have been hand picked and can offer your custom and expert advice. Curious about the different systems, colours and design options for your kitchen shutters? Find a dealer in your area and have them advise you on all the possibilities.
Request brochure